KEY TO WEB DESIGN SUCCESS
SIZE, SCALE & SCOPE
When developing new websites for our clients, its extremely valuable to both WTV360 Media MEDIA and the client to dive deep into full spectrum need of the site. There are many ways to deliver a new site, but the right one is what we build for you.
MOBILE FIRST
We build fully responsive sites for all our clients, but we focus on building Mobile-First experiences. With a majority of your visitors reaching you from their hand held devices, we ensure that the experience is best for them.
ANALYTIC READY
Google Analytics is a massively important tool in gauging how effective a website is. How many visitors are you getting? How long do users stay? What are they, or what AREN't they clicking on. The right data makes the best sites.
SEO PREPARED
With Search Engine Optimization coming directly from your website, we prepare all pages and all content to be found by the different algorithms. We cut the SEO setup time in half by building in the foundation first. 
For serious businesses, the hub of your online presence is and will always be your website. We're here to make sure your hub is undeniably effective.
Somewhere along the way, a quiet buzz started going around that your business website wasn't as important as your social media, or your online persona. We call nonsense! Your website should always be the crown jewel of your online business presence.
There are several factors that go into determining the type of website that will benefit your business the most. Is it simply a place for people to get information about your business, or are there specfic actions that you want your web users to take? Is the content on your site going to change frequently, or will the primary information stay pretty consistent? Will you need someone dedicated to handling your website, or are you planning on maintaining it yourself? All of these are questions we ask when discussing a web build, and that's before we even start discussing E-Commerce solutions.  Some may think we ask too many questions, but it's to ensure that you get EXACTLY what you want out of your new site.
Our deep exploration into your business website needs will tell us everything we need to know to determine the best type of website for your business. We work in WordPress, static HTML5 and ASP just to name a few of the coding languages out there.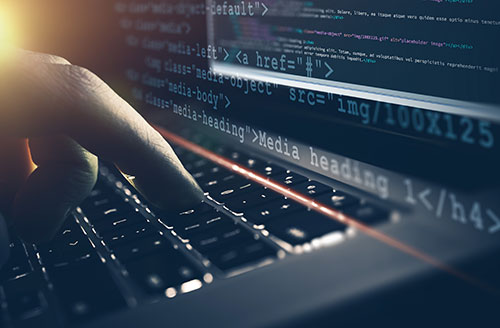 Bottom line, we like websites that perform. We like website that attract customers and keep them engaged. Most of all, we like websites that show customers that they are worth coming back to over and over again. Our goal is to build  you a site that  fully meets your business needs and helps you rise above your online competition.
In the most simple of terms, Websites need 2 key components. Content and functionality. Our team can help guide you on the right content for your website, and if need be, we can also create it. At WTV360 Media MEDIA, you partner with a team of expert creative's, strategists, developers and analysts who take pride delivering the highest quaity content available. Our team will also help determine and implement the best practices for User Experience/User Interface (UX/UI), content delivery, load speeds and site optimization available today.